Kitchen @ Villa NiMo Sakura II
No need to wait for the hotel to open the restaurant, Villa NiMo's kitchen are always open,
cook what you want, when you want.

The kitchen is equipped with a 2x gas stove, pots and pans, refrigerator and freezer.
Cutting boards, knives, can opener, potato peeler, blender, mixer, drinking water dispenser, and inventory to serve 5-6 people.


Kitchen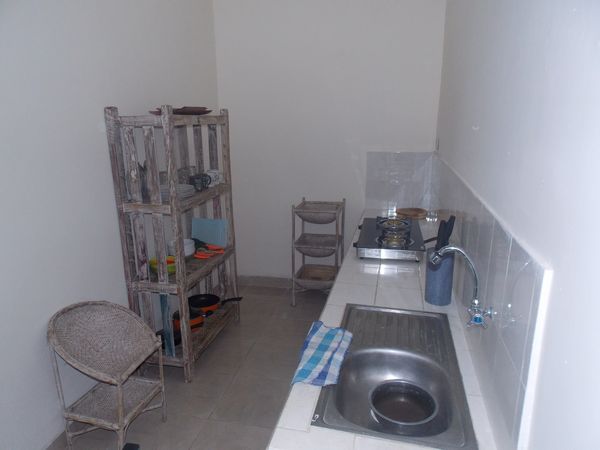 Not in the mood for cooking
Don't worry, at our Villa Viking just up the street you will find a restaurant, which also serve a fabulous breakfast buffet.