Nearby Points of Interest
Jimbaran Beach 2km
Jimbaran beach is just down the street, only 5min (2km) by bike or scooter, a very beautiful beach, and very children friendly with only small waves and not much current, at Jimbaran Beach you will also find some of the best seafood restaurants in Bali..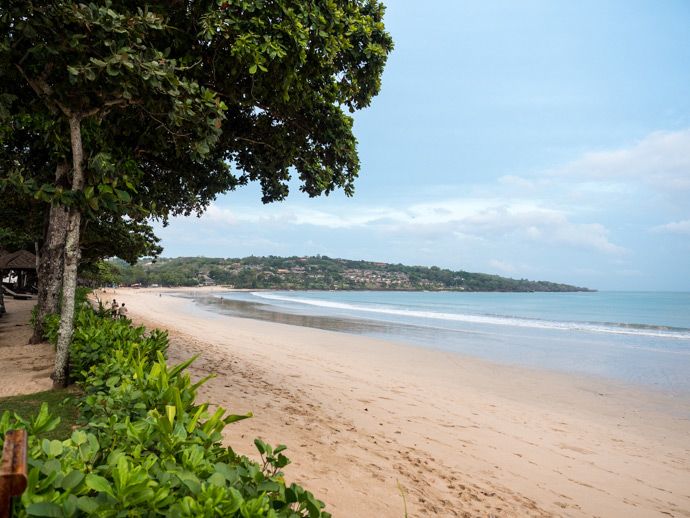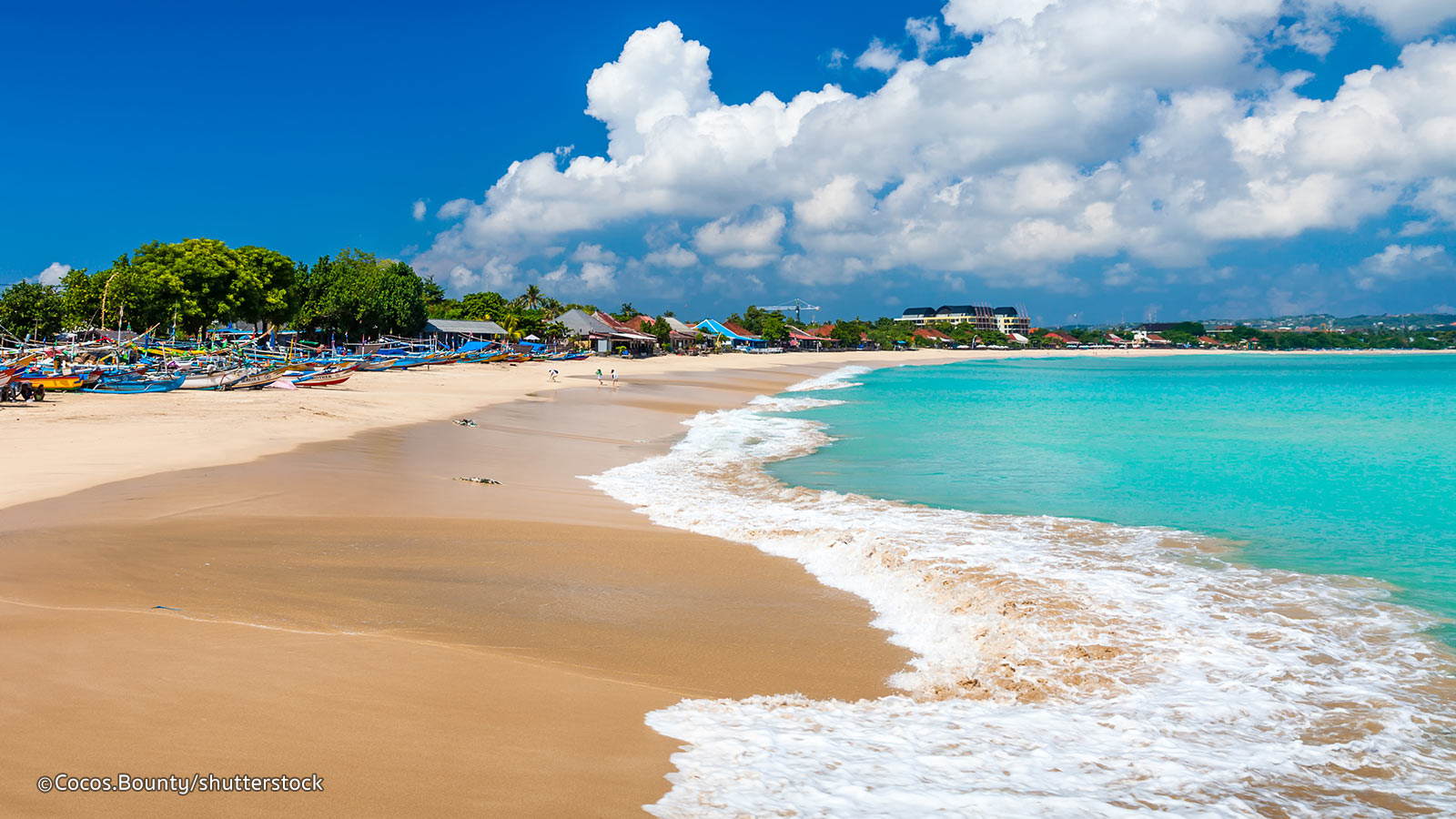 Balagan Beach 3km
You will find a number of local restaurants right on the beach, cheap and simple food are served here.
Balagan Beach is in deed a very laid back hidden part of Bali, it is so buatifull that you will always meet new marridge couples witch are here to do a photo shooting.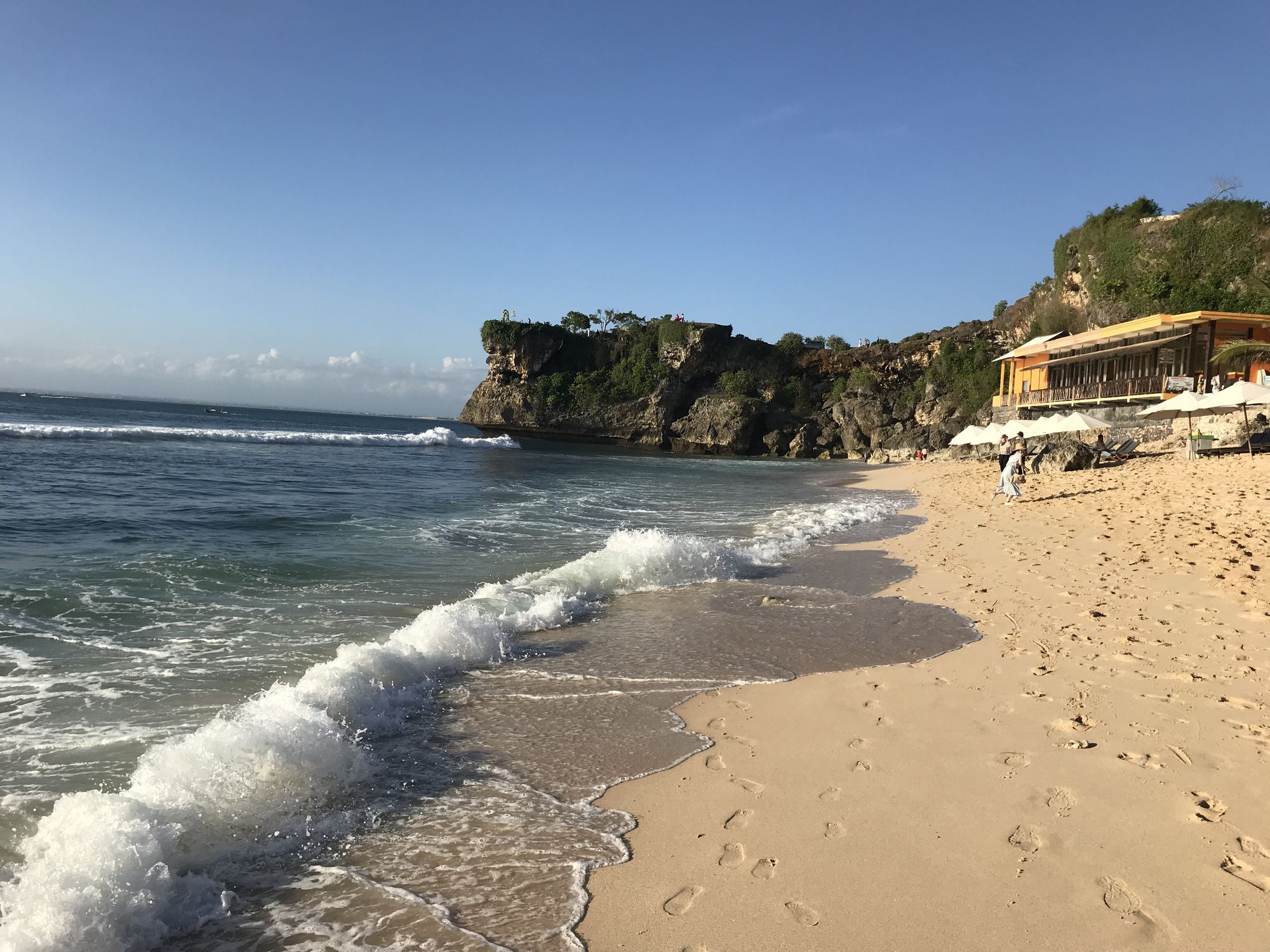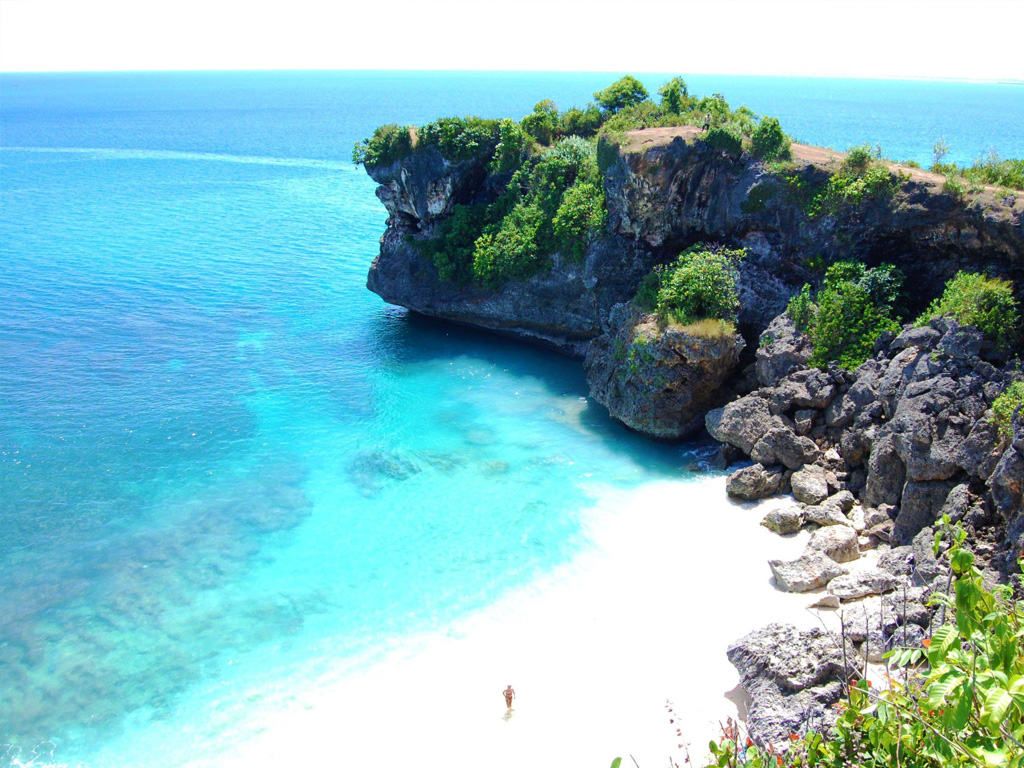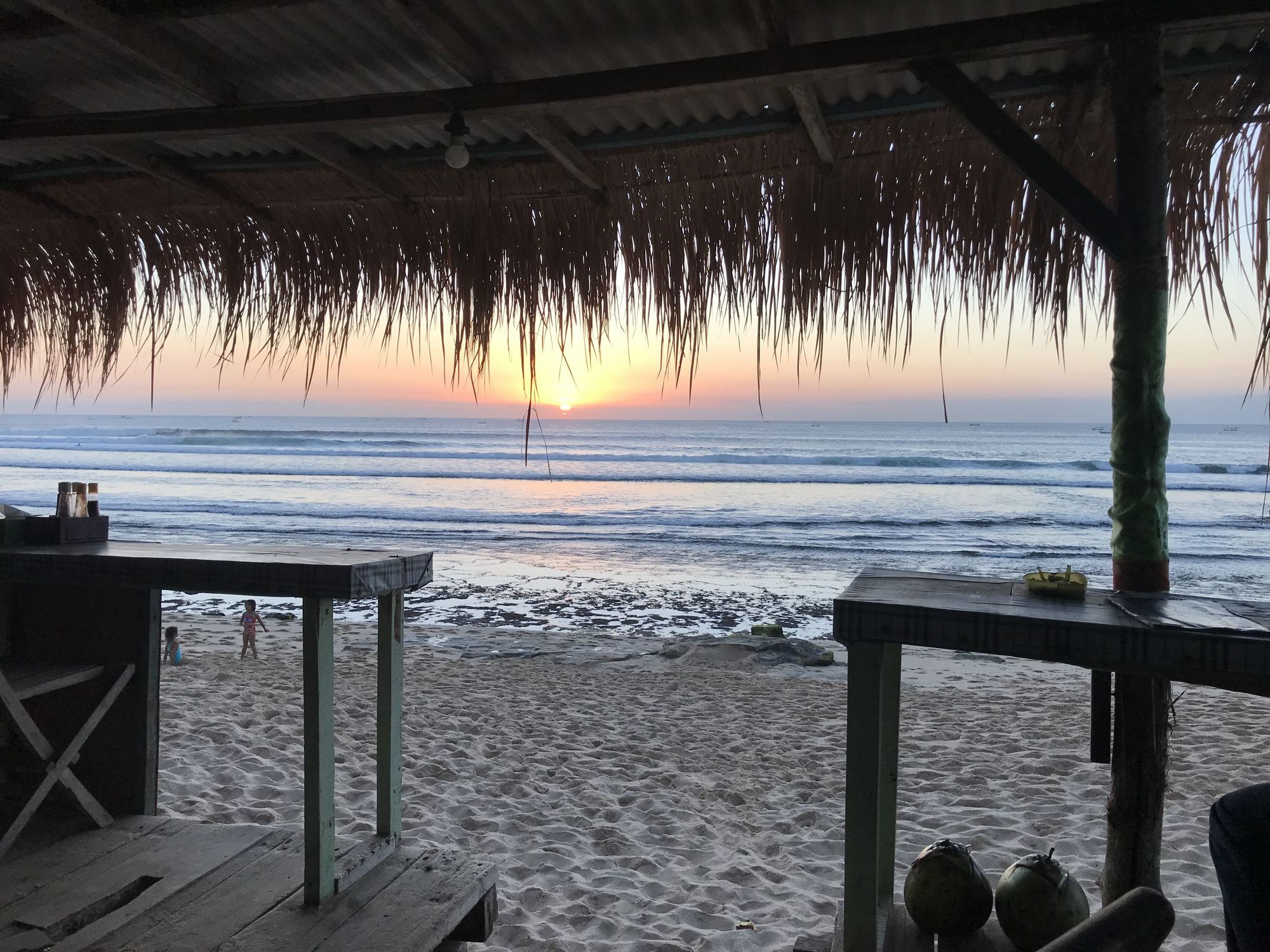 Located on natural rocks 14 meters above the Indian Ocean at the base of AYANA Resort and Spa BALI's towering cliffs, this innovative open-top Bali bar is the island's most glam sunset and after-dark destination.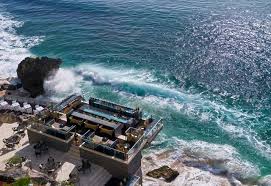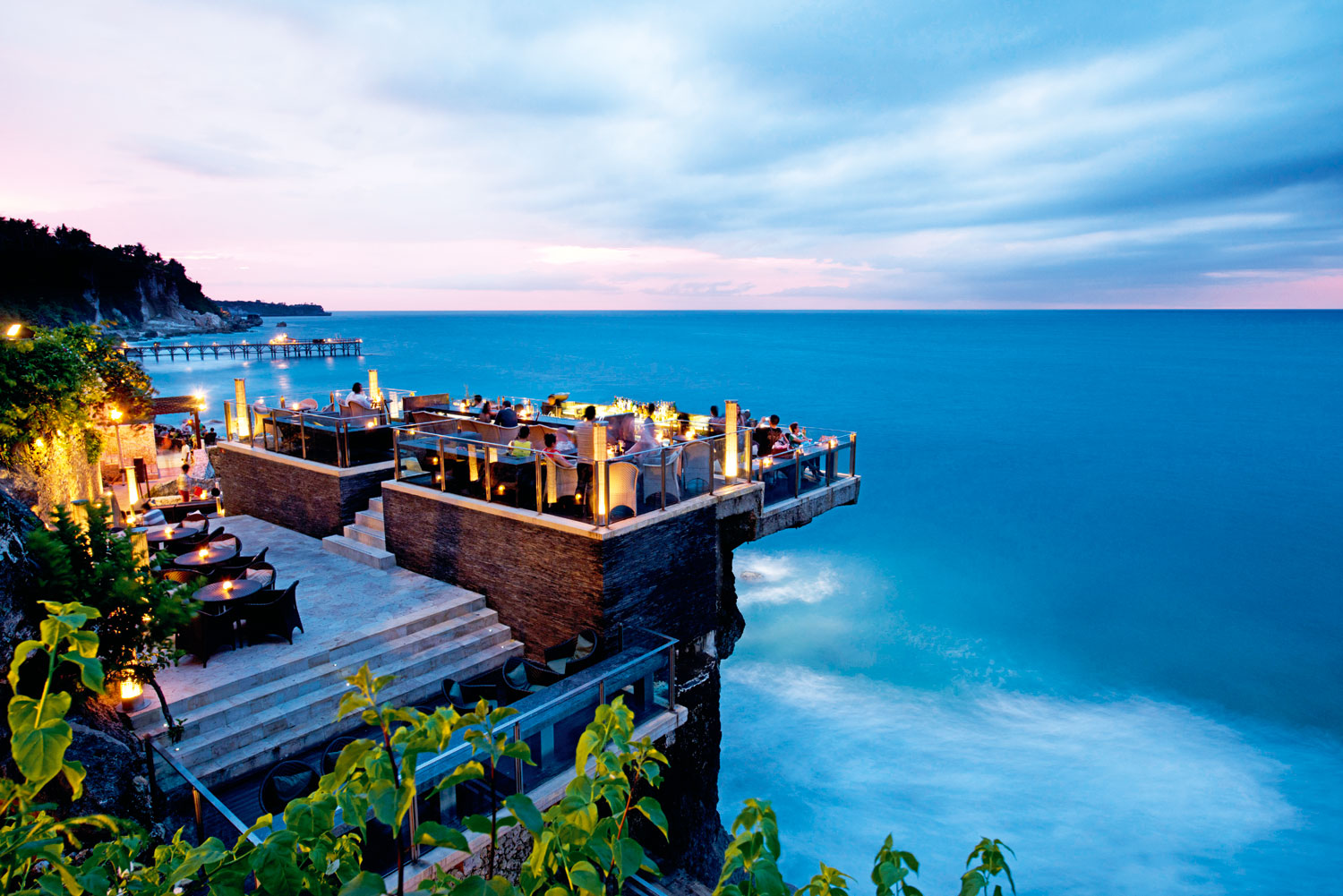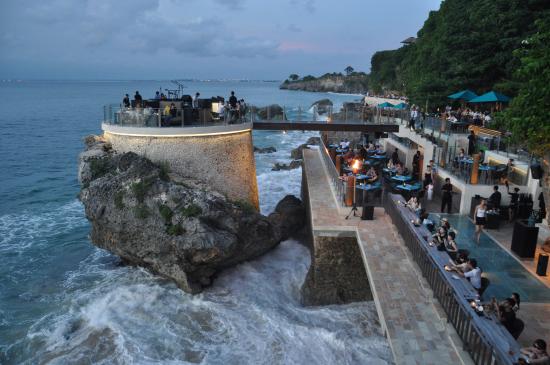 Garuda Wisnu Kencana Cultural Park or GWK, is a cultural park devoted to the Hindu god Vishnu, and his mount, Garuda, the mythical bird who became his companion. Planned to be established as a landmark or mascot of Bali, construction of the giant statue of Vishnu riding his mount Garuda, as high as 120 metres.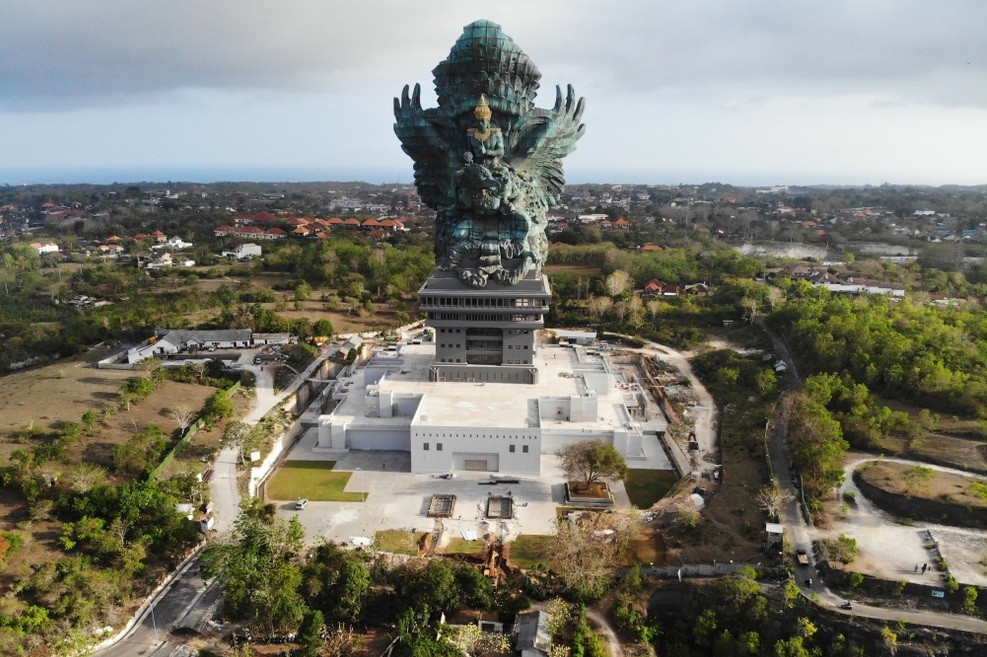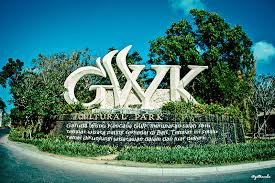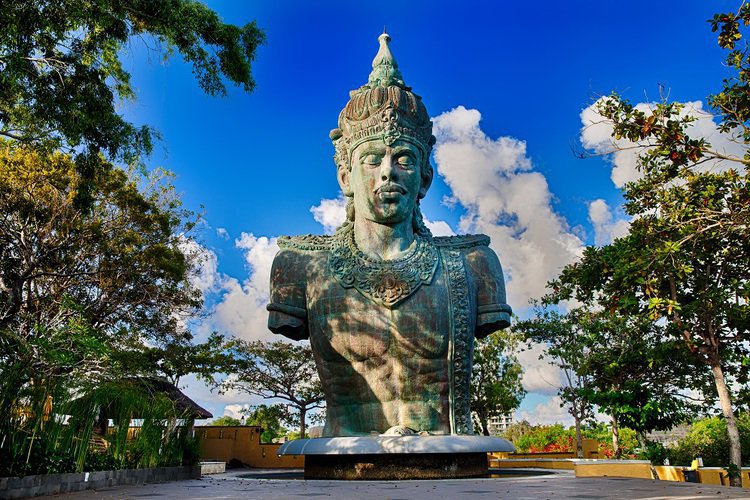 The outdoor waterpark is a cheap option for waterfun, it's especially attractive for children, for adult waterfun we recomend the larger but also more expensive Waterboom in Kuta.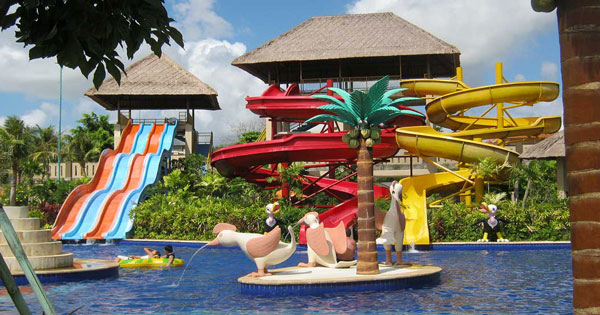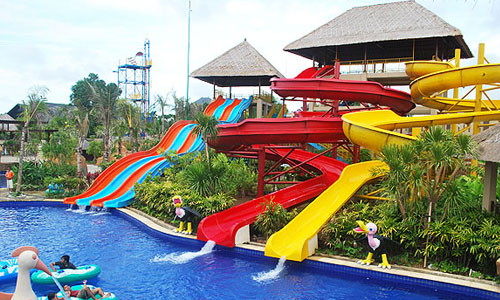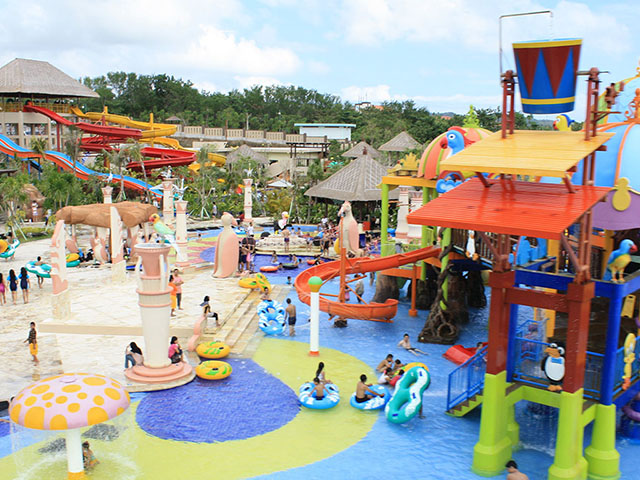 Dreamland Beach 4km
At Dreamland Beach you will also find the amazing Klappa resort on the clif top it's infinity pool is open for the public($) and overlooking the Dreamland Beach. Dreamland Beach offers great options for surfing and are not very children friendly due to it's strong current.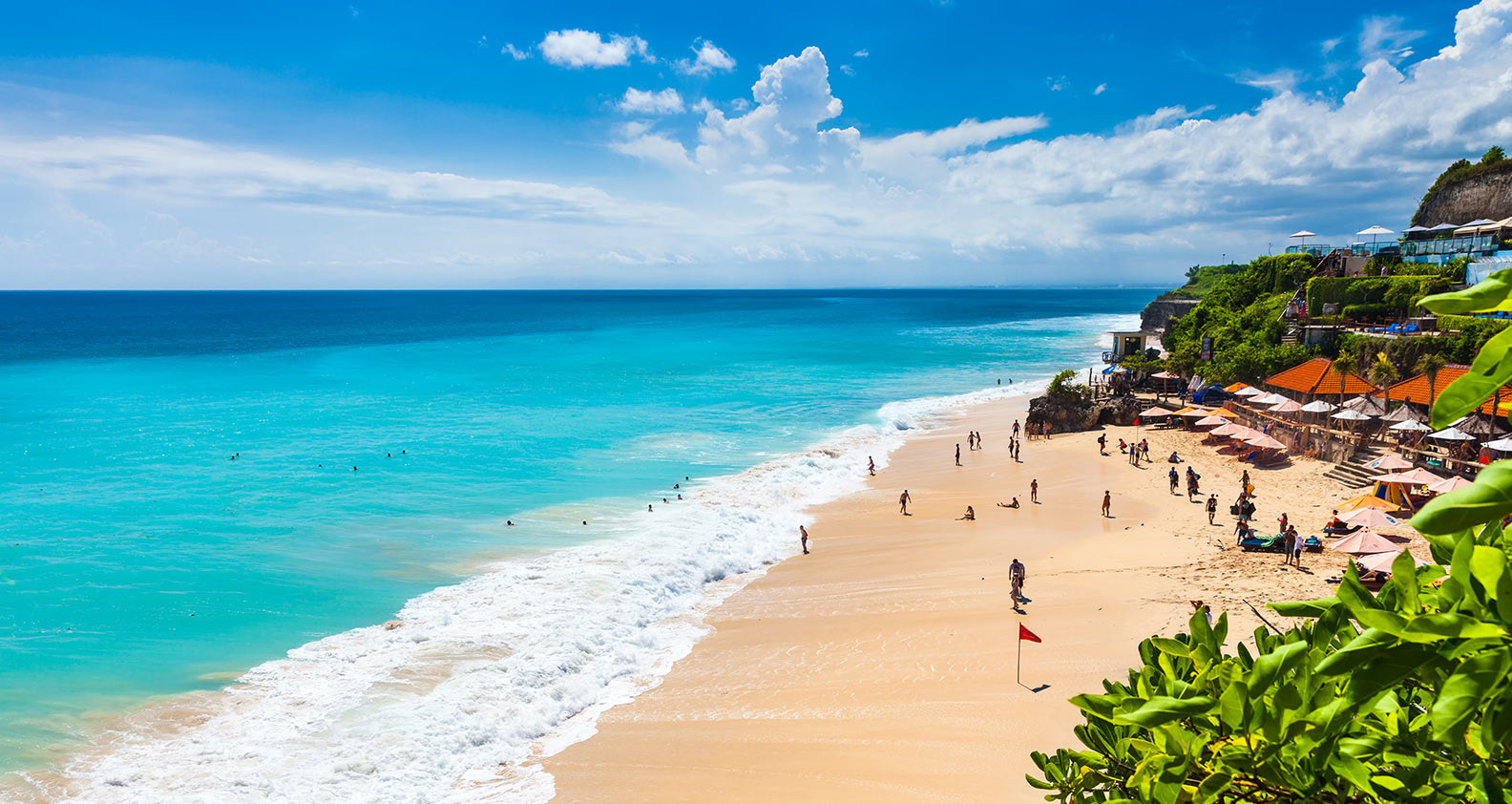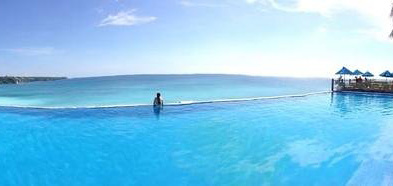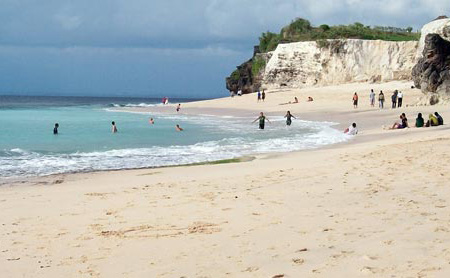 Padang Padang Beach 10km
Padang Padang Beach, is one of Bali's most famous surf spots. This beach features an exotic setting; a simply stunning one hundred meter-long stretch of sand that is accessible down a flight of stairs through a unique hollow rock entrance.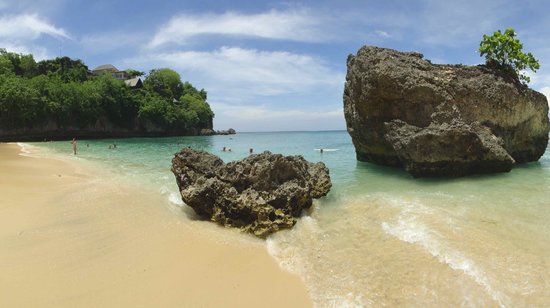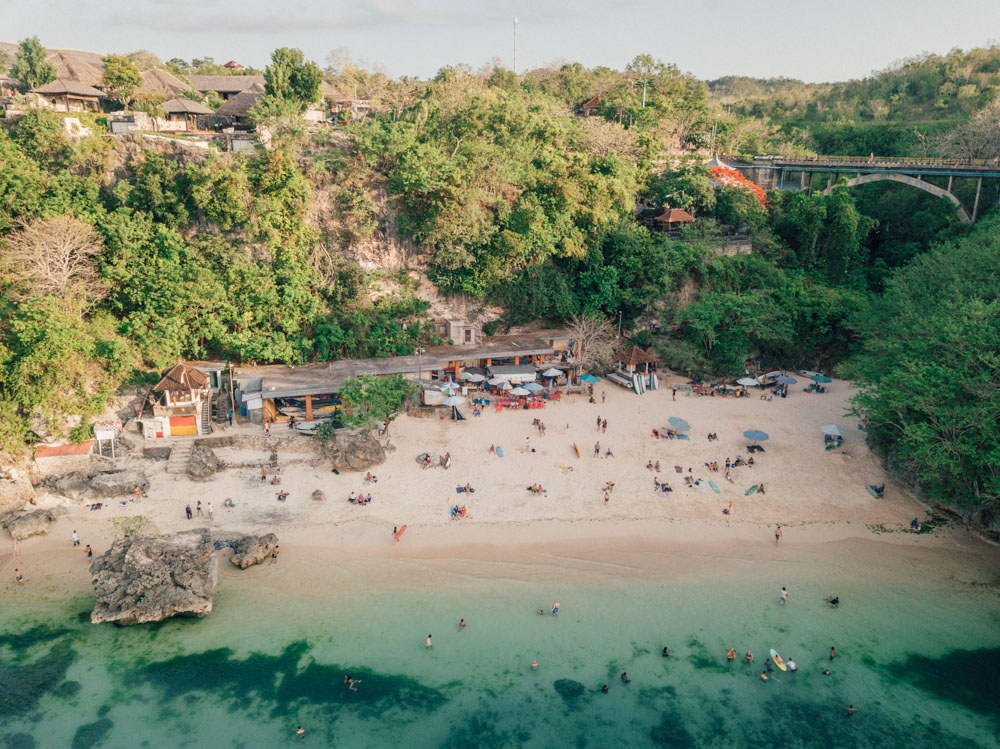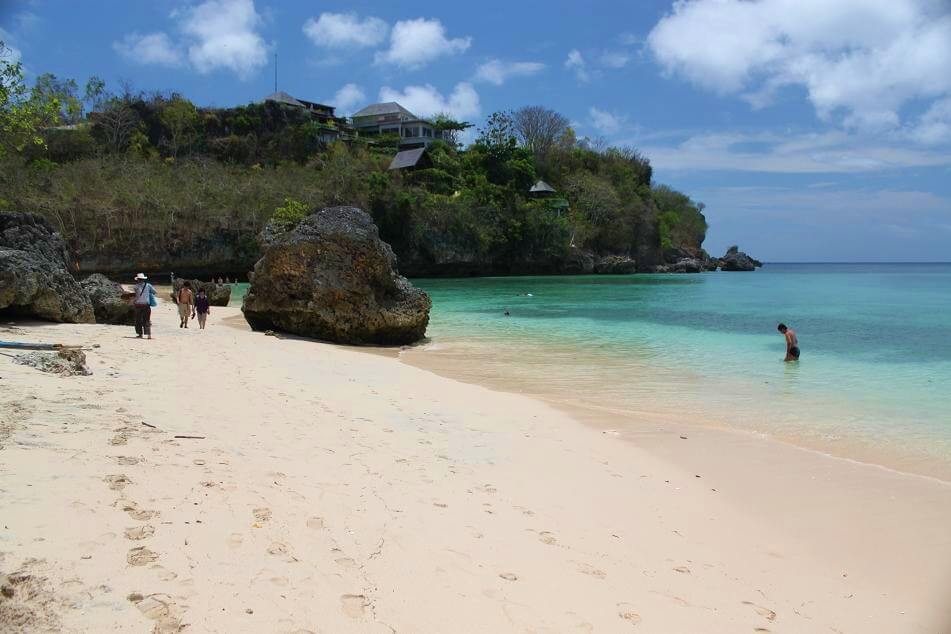 Uluwatu Beach 12km
Also known as Suluban Beach or Blue Point, a Hidden Cave Beach near Uluwatu one of Bali's most unique coasts, concealed by natural limestone formations and accessed via steps and log ramps through narrow gaps in the rock.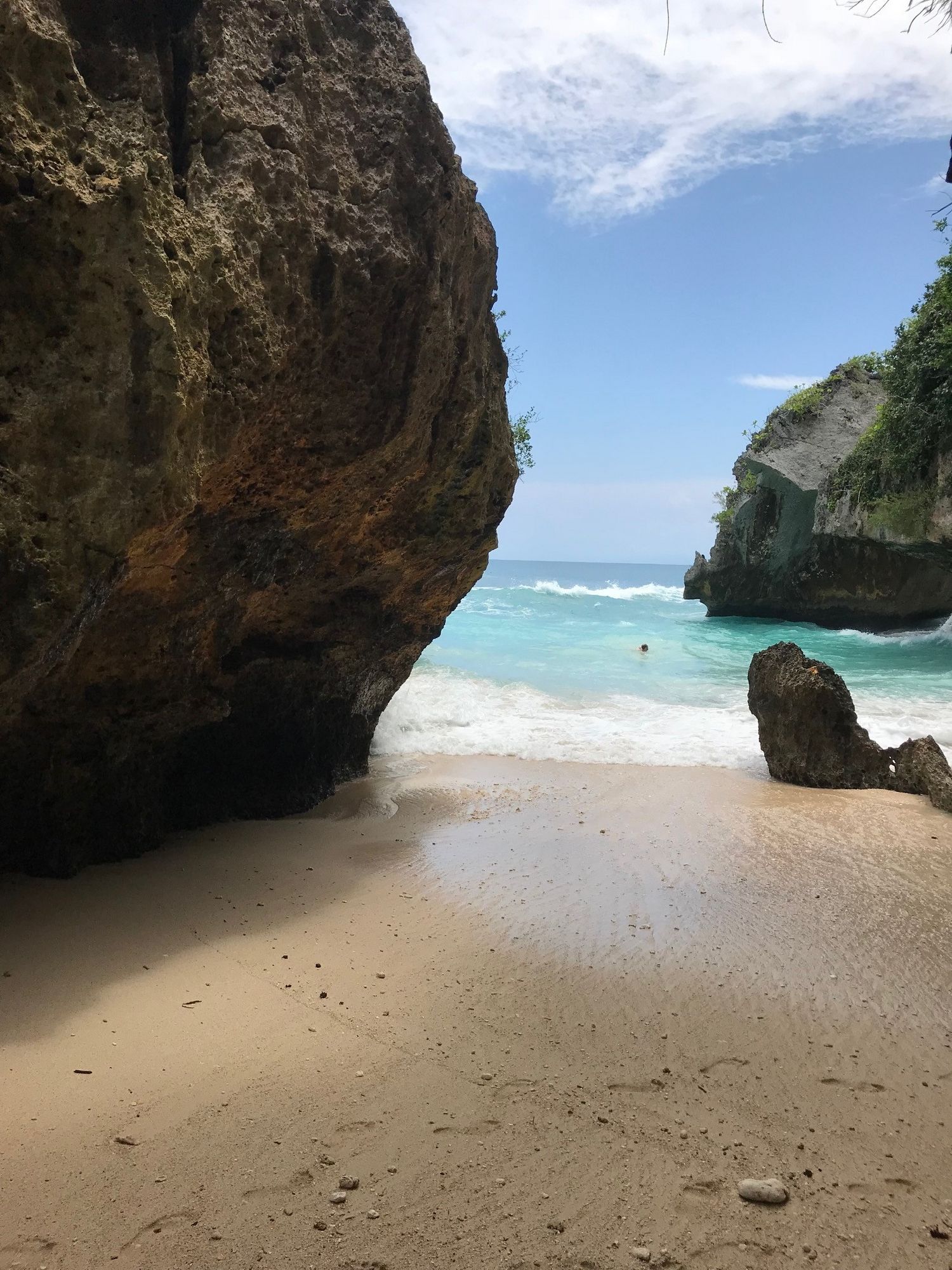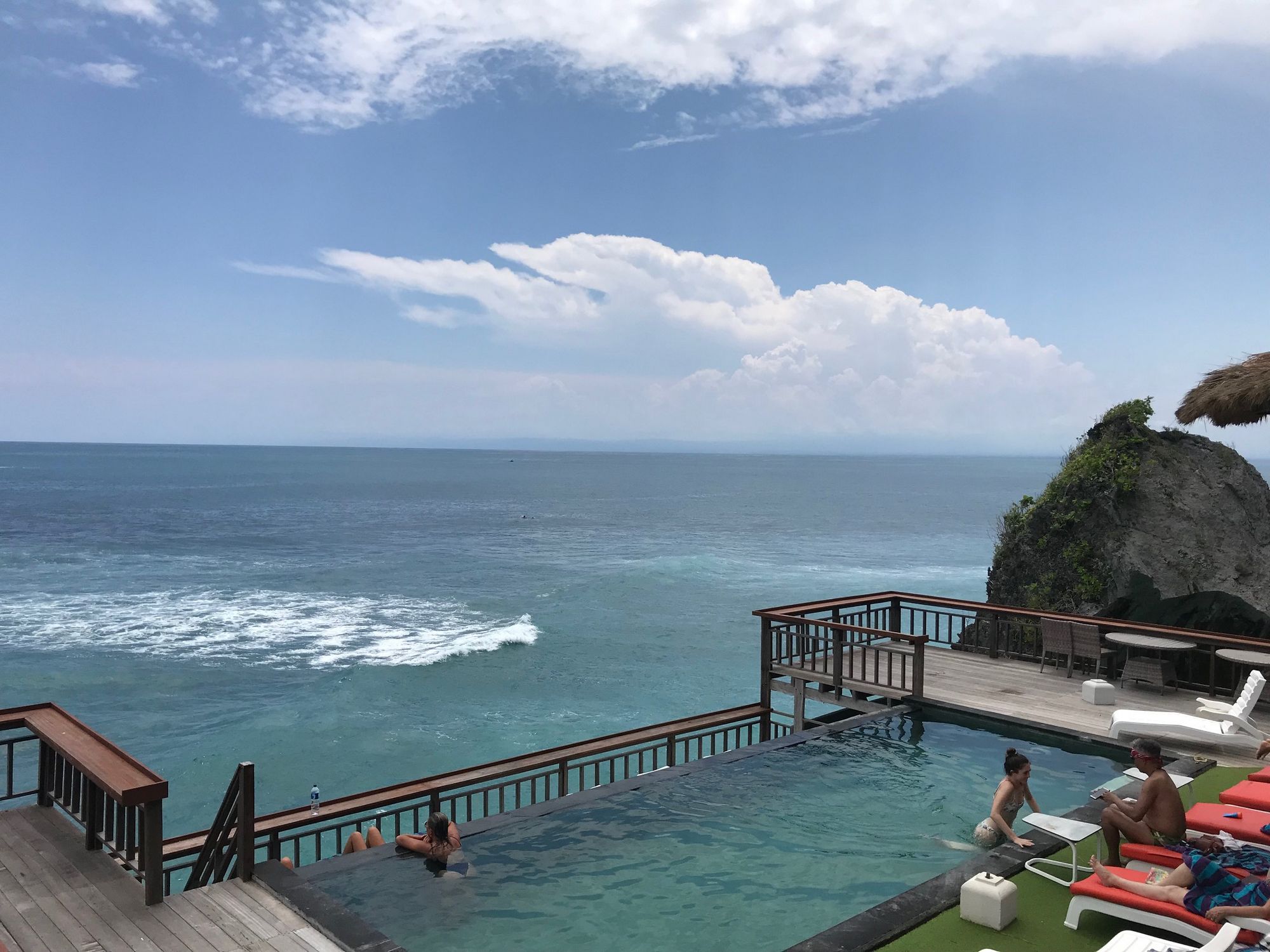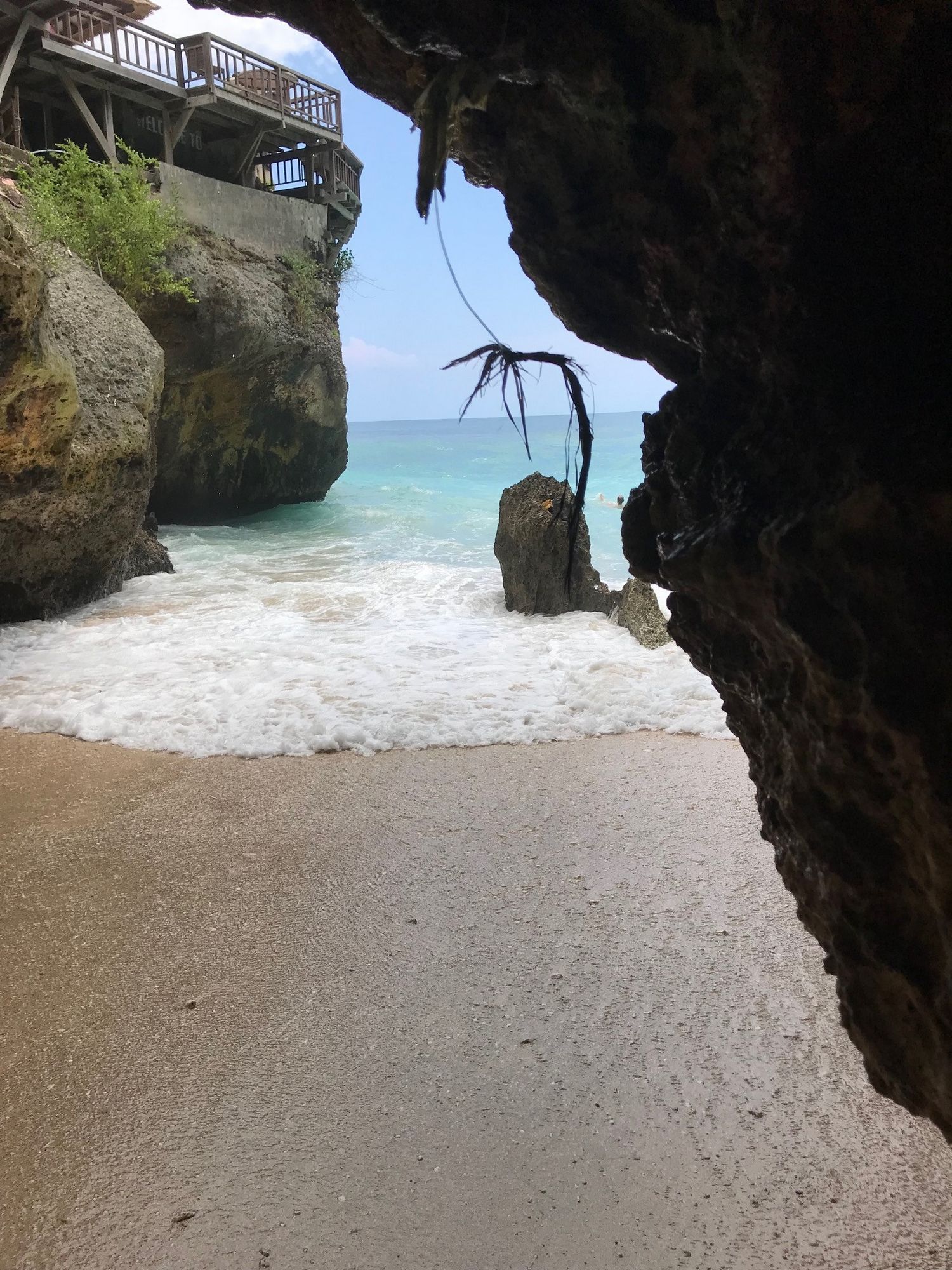 Uluwatu Temple 12km
Uluwatu Temple (Pura Luhur Uluwatu) is one of six key temples believed to be Bali's spiritual pillars, is renowned for its magnificent location, perched on top of a steep cliff approximately 70 meters above sea level.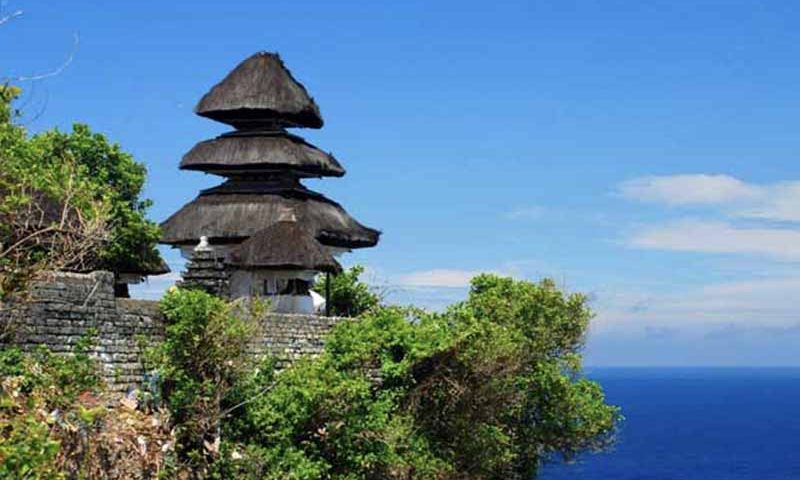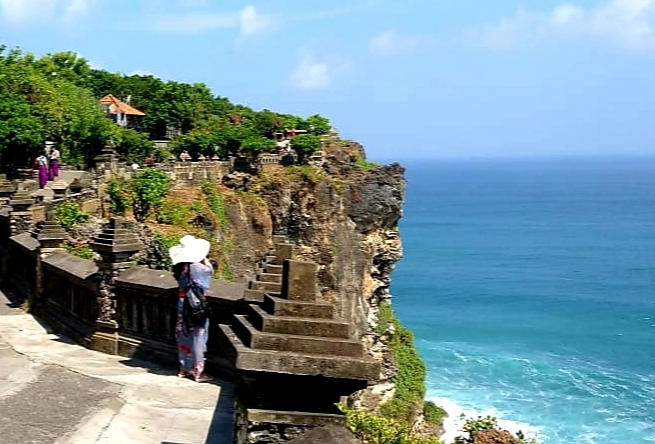 Water Blow Nusadua bali 14km
Lovely walk to the water blow, massive statue in the ground, water blow itself is very beautiful and the pictures you can get are amazing, loved being there during high tide and watching the water rise high into the sky.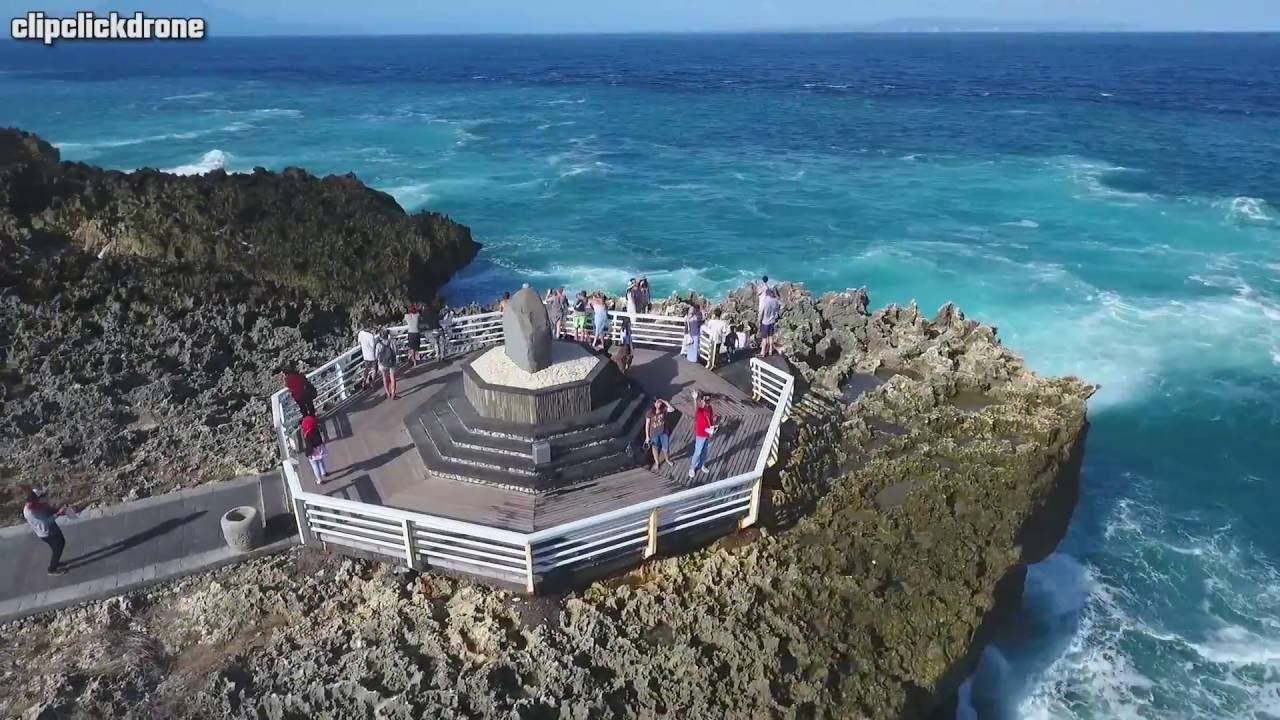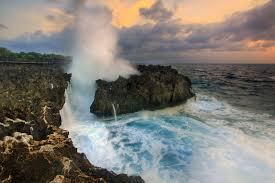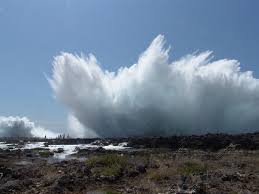 Dare to ride the top attraction in Asia! Experience the excitement of the Waterbom Bali Ride Waterslides! Fun for the whole family.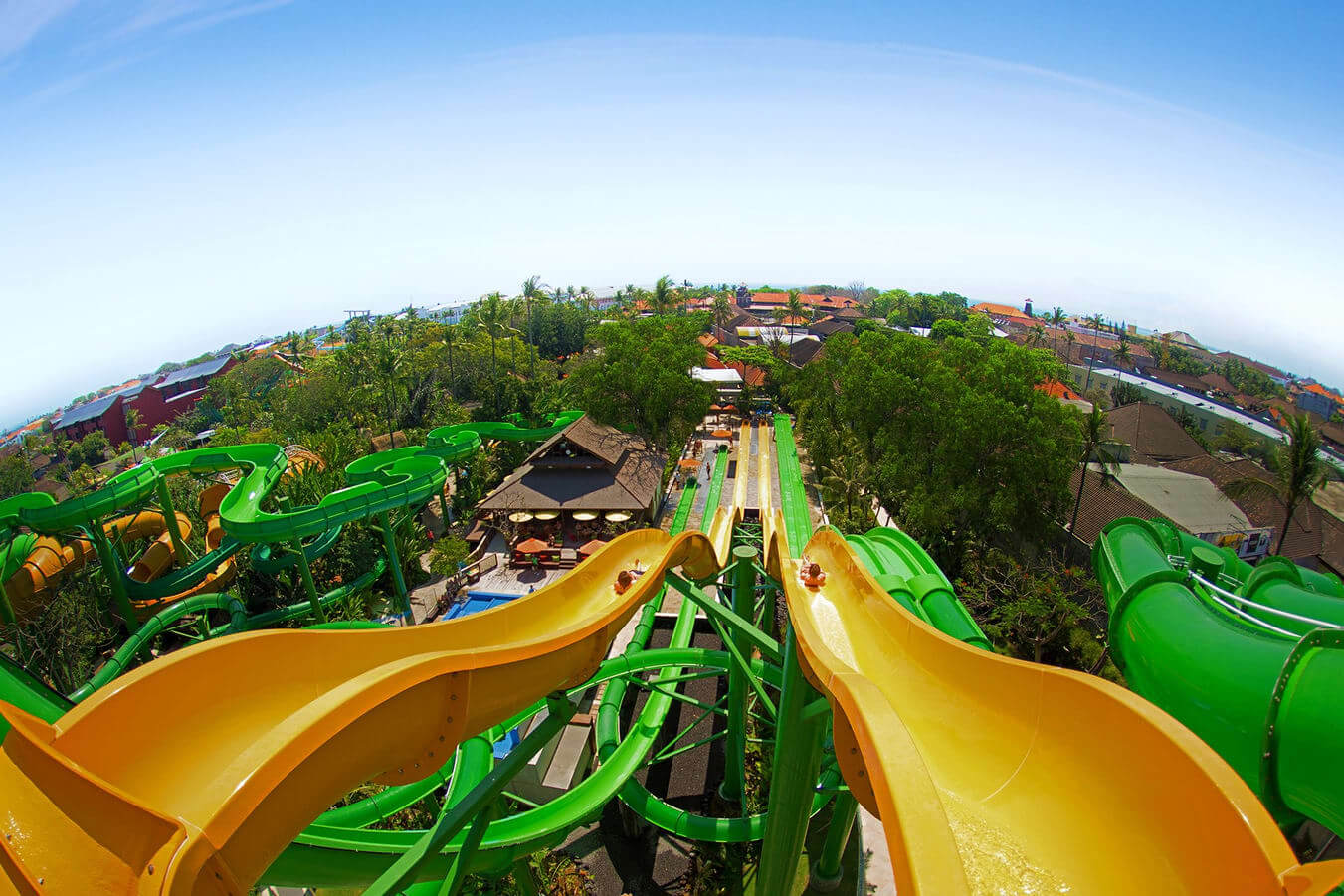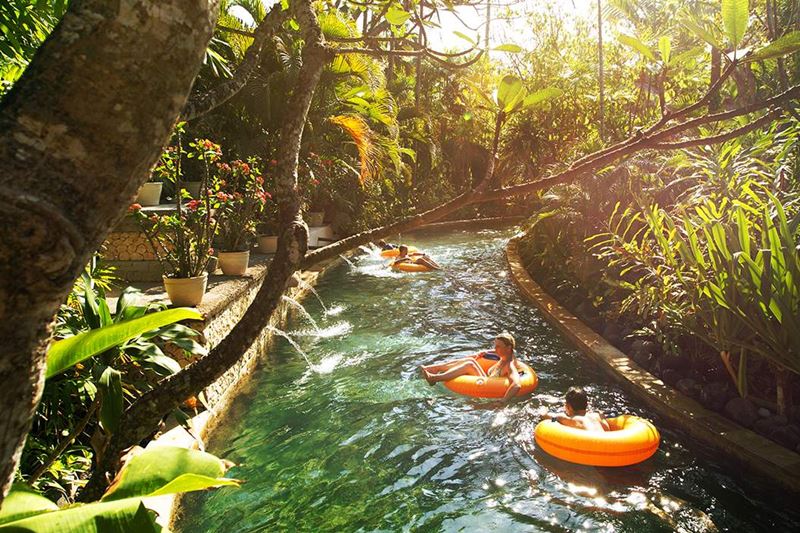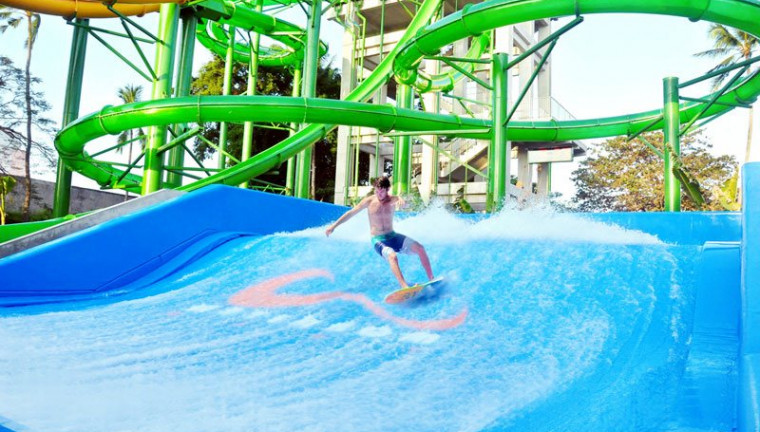 Nusa Dua Beach 14km
Beautiful golden-white sandy beach with aquamarine water. Perfect for swim, chill or enjoy the view of the ocean, children friendly beach.